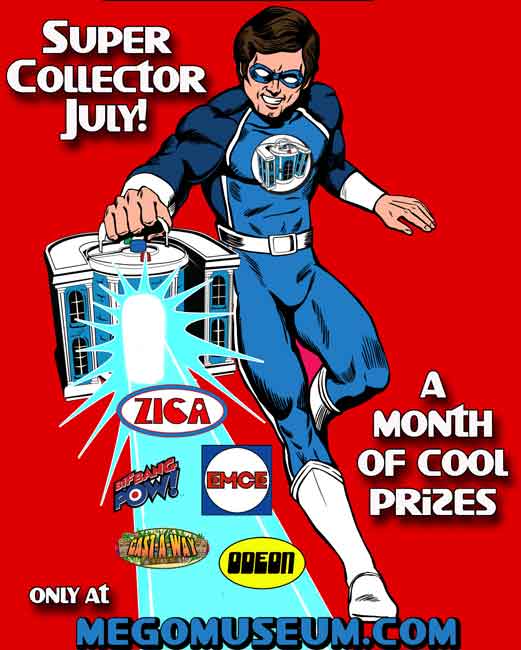 The
Mego Museum
is an awesome place to hang out for retro toy lovers, even when they are not giving away free stuff!
All this month we celebrate the launch of the Super Collector by ..uh…giving away other action figures! Thanks to some great donations by EMCE, ZICA, CASTAWAY and the MegoMuseum Entertainment Earth Account, we're going to spend the month giving away ReMego.

How to play? Look for the Super Collector on the Mego Museum boards, he'll post random trivia questions based on Mego and Remego properties. Be the first to answer and you win! It's that simple.