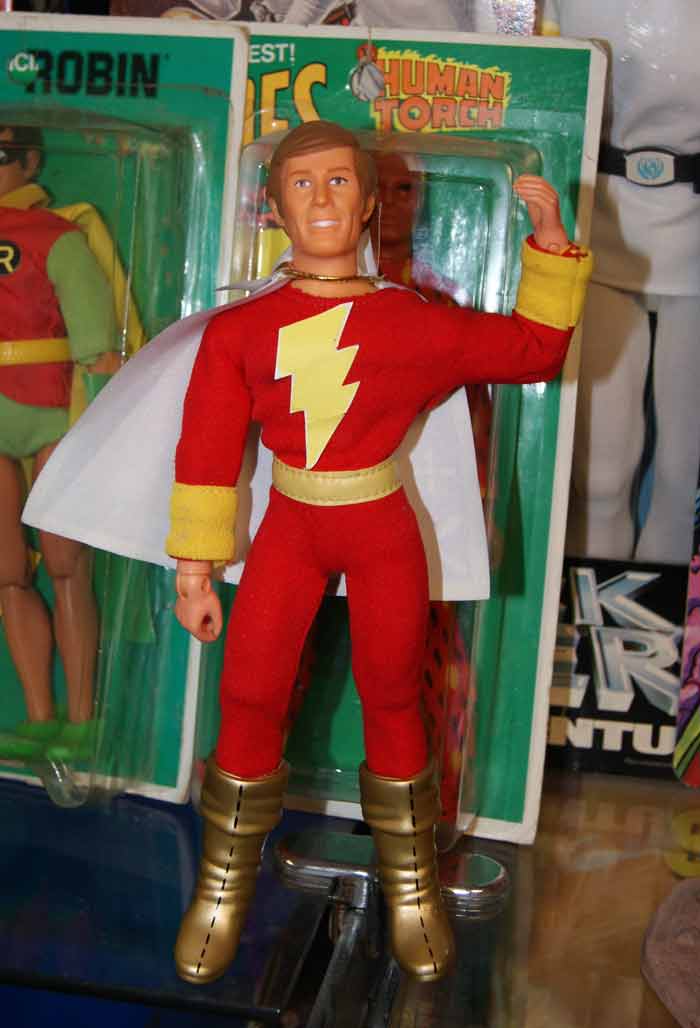 One thing that was noted by the customizers at the Mego Museum was the strong resemblance
the new Brick Mantooth retro action figure
has to 70's Shazam TV show star Jackson Bostwick, who portrayed Captain Marvel.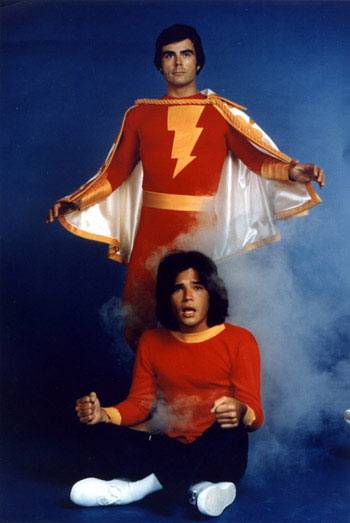 Thus the first kit-bash customs we are seeing over in
the Mego Museum Custom Community
are
Brick Mantooth dressed as Shazam/Captain Marvel
.
This custom is super-easy if you use our
special bundled custom package which we call "The Cheese"
, in honor of the good Captain's nickname (The Big Red Cheese). The kit comes with our new standard flesh body, Red body suit, Yellow Gauntlets, Yellow hero belt, and new Yellow flaptop boots, and grpper and standard hands. Thats a $31 dollar value for $20
Don't forget, you can also purchase
vintage 70's Action Jackson outfits
from the
Cast-a-Way Toys Online Store
to customize your Brick! You won't beat this deal anywhere... $5 per set or all 6 for $25!
(Brick Mantooth as Shazam photo courtesy of the Mego Museum)