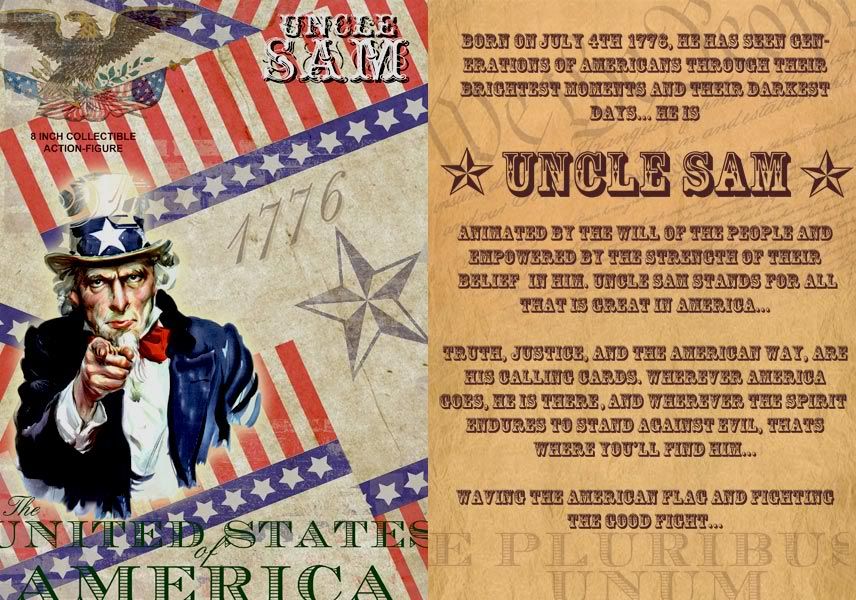 As you know we have had Flatt World Uncle Sams for awhile.
While our distributor has imposed a higher price on these... we were able to get our own deal and offer them Clammed with all new artwork for the fantastic price of $20! The exclusive Cast-a-Way Toys carded/clammed Uncle Sam debuted at Mego Meet 2011, and are now being offered on our website.
A great deal yes?! But it wouldn't be summer savings deal if you couldn't add all 6 Action Jackson Sets for $20!