Art Baltazar
(better known as Mego Milk on
the Mego Museum forums
) is the talented co-writer/artist of DC Comics Tiny Titans.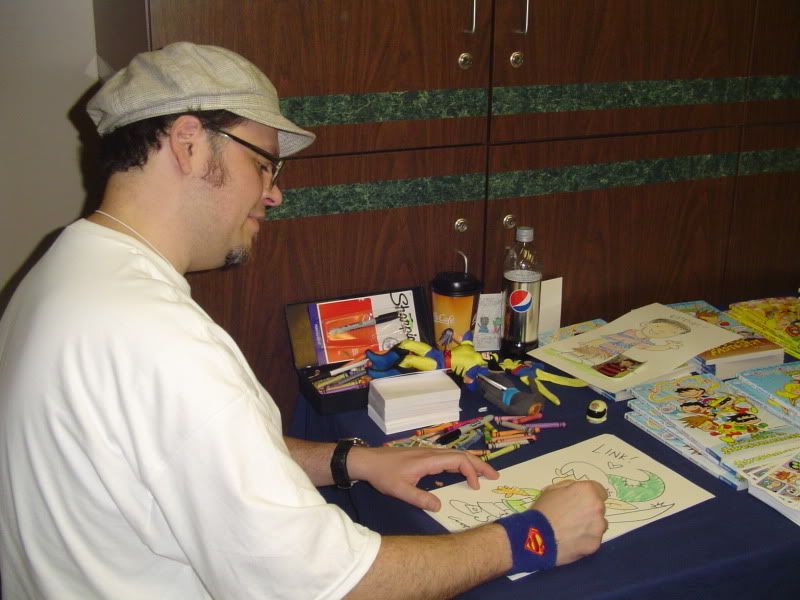 He has attended
Mego Meet
for the past few years, and during the Friday set-up he was overheard wishing out loud that someone would produce an official Buster Crabbe as Flash Gordon action figure. Word reached Cast-A-Way Toys, and we invited our pal Art to a private viewing of the prototype figure before the official unveiling at the Cast-A-Way presentation the next day.
Art talks about our upcoming Buster Crabbe as Flash Gordon Action Figures on his Aw Yeah podcast
, and they also discuss Mego Meet 2011, the annual gathering of Mego Collectors at
the Kruger Street Toy Museum in Wheeling West Virginia
.
We should also mention that he designed this year's terrific Mego Meet logo, as well as provided delightful canvas paintings to the top three winners in the new kids category of the annual Cast-A-Way Toys sponsored customs contest.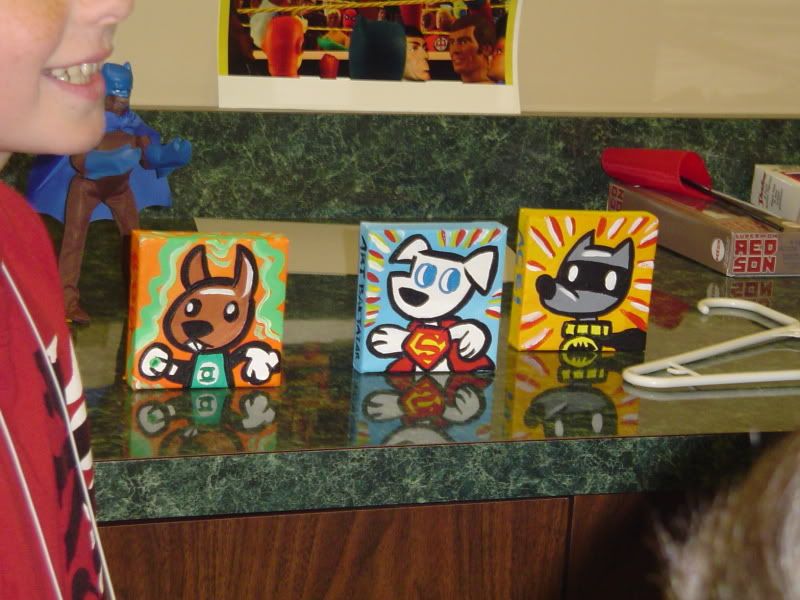 (photos from Mego Meet 2011 courtesy of Amy Hill)